EC-Council: CCISO Training & Ethical Hacking Workshop
WEDNESDAY, NOVEMBER 14 – Sheraton Pentagon City
EC-Council's STORM Mobile Security Toolkit; Ethical Hacking Workshop
The Storm Mobile Security Toolkit is a fully-loaded pentest platform which comes equipped with a customized distro of Kali loaded onto a portable Raspberry Pi-based touchscreen device. The course includes: e-Book, Certificate of Attendance (.pdf), STORM device, keyboard, carry case, STORM T-shirt and STORM Sticker.
8:00 am – 5:00 pm Ethical Hacking Workshop
For complete details or to register, click here.
For complete details or to register, please contact your Training Concierge; jessica.johnson@eccouncil.org or (505) 922-2894 and Jessica will help you get set up with a seat in the workshop as well as a ticket to the 2018 CyberSat Summit!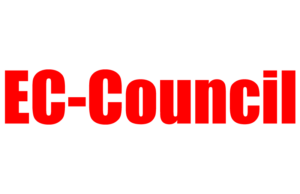 November 14-16, 2018 | Arlington, VA
Register